Our Mission: Everfront Biotech Inc. is committed to fulfilling unmet medical needs
by developing orphan drugs to treat the world's most lethal diseases including high grade glioma and pancreatic cancer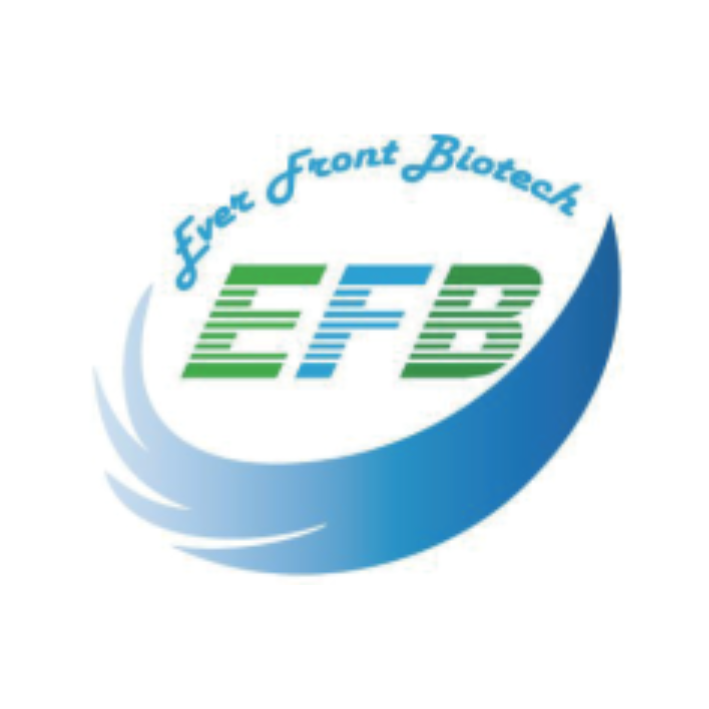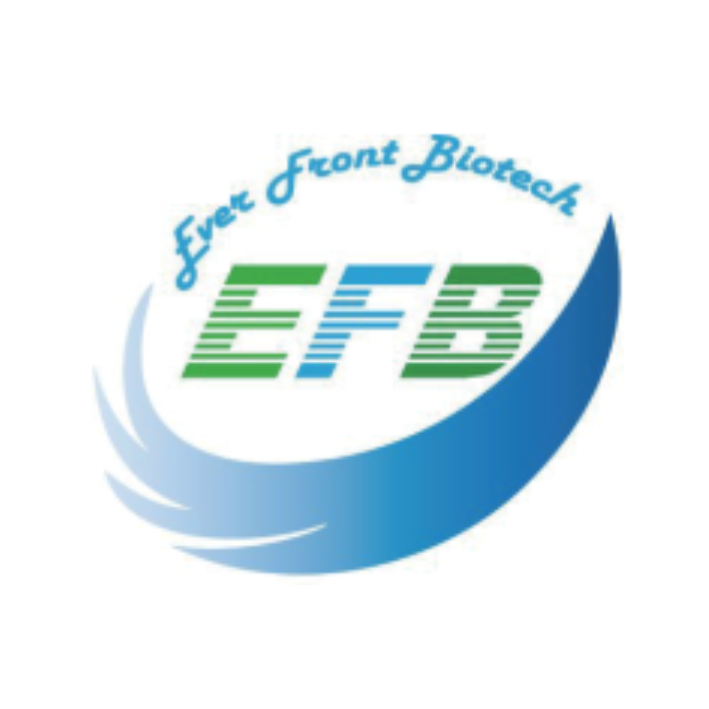 Everfront Biotech Inc. (EFB) was found by the President Ho-Ching Chen and Chairman Dr. Pei-Wen Chou, and invited a group of distinguished researchers to form a research team for new drug discovery and development. This team included Professor Hsinn-Zon Lin, the Superintendent of Hualien Tzu Chi Hospital, Professor Horng-Jyh Harn, the associate vice president of Bioinnovation Center in Tzu Chi foundation, Professor Tzyy-Wen Chiou from Dong-Hua University, and Dr. Tza-Zen Chaung. The establishment of this team marked a new era for the company's drug discovery and development.
We are developing small molecules that have the potential to bring safe and effective treatments for the patients with cancers, neuronal degenerative diseases and rare diseases. Our team is specialized in pre-clinical study design, CMC;Chemistry, Manufacturing, and Control, IND-submission, and the clinical trial design and conduction.
Up to now, total three clinical trials are performing in Taiwan under the approval of USFDA and TFDA. Besides, five more products are under the pre-clinical status. Progressively, we are devoted in developing the technology that have commercial application potentials to help the people with urgent medical needs.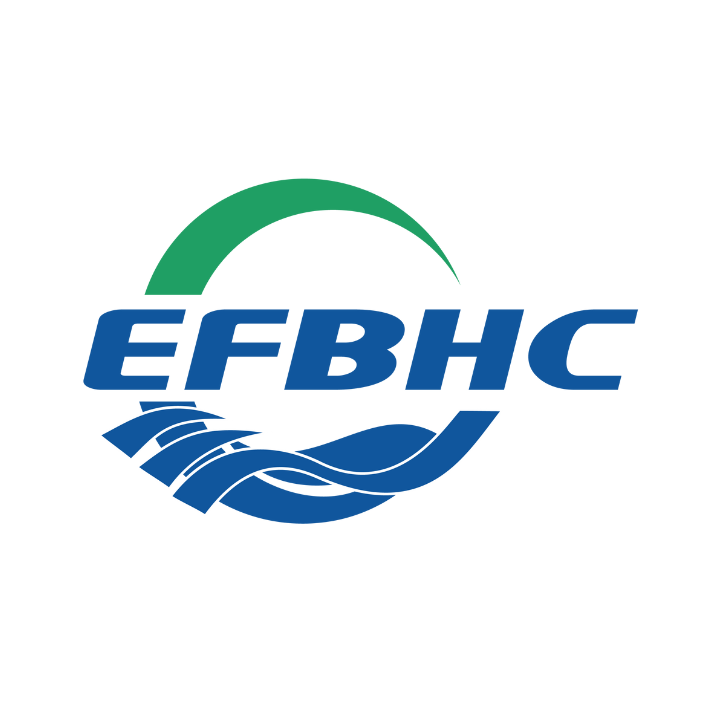 Everfront Biotech Holding Company Limited, which was incorporated in September 21, 2022 in the British Virgin Islands, are holding companies and have not carried out substantive business operations of their own.
The Founder of Everfront Biotech Inc. - President Ho-Ching Chen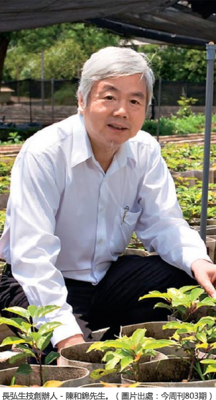 Presdient Ho-Ching Chen's father used to work as a miner in Ruifang, New Taipei City. After being injured in a mining accident, he was unable to continue working. With a family of eight siblings, Mr. Chen was the sixth child and grew up in difficult circumstances. Due to financial constraints, he had to work part-time while studying and managed to complete his education at the National Sha-Lu Industrial High School after finishing junior high school at the age of fifteen.
After completing his obligatory military service, Mr. Chen worked as a supervisor in three plastic factories. In the 1980s, he saw the potential of the emerging PC industry and borrowed twenty thousand dollars from his sister to establish Jumbo Electronics, a company that produced motherboards, with two friends as his business partners.
In 1994, at the age of 38, Mr. Chen began looking for investment opportunities in Singapore and established Wei Chen with his friends, a company specializing in precious metal recycling. With the technical expertise he had accumulated in Taiwan, he not only surpassed local competitors in Singapore but also discovered that motherboards contained copper, gold and other rare metals that could be recovered and reused.
President Ho-Ching Chen's long-term investment strategy in the biotechnology and pharmaceutical industries has resulted in the establishment of as many as three companies, including Everfront Biotech Inc. According to Dr. Pei-Wen Chou, the chairman of Everfront Biotech Inc., the company recently announced a patented targeted drug for malignant brain tumors that has been granted patents in the United States, Japan, the European Union, China, and Taiwan. Its research team includes Presdient Hsinn-Zon Lin, Professor Horng-Jyh Harn and Professor Tzyy-Wen Chiou.
Organization Chart of EFB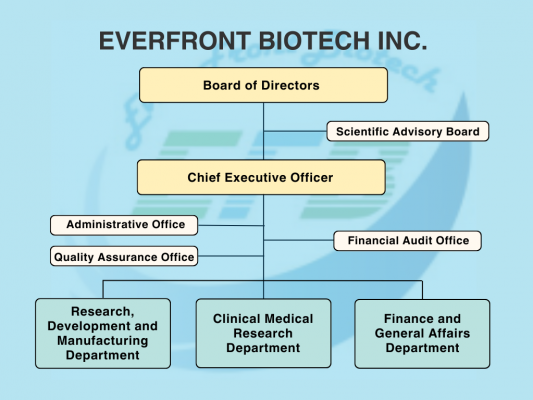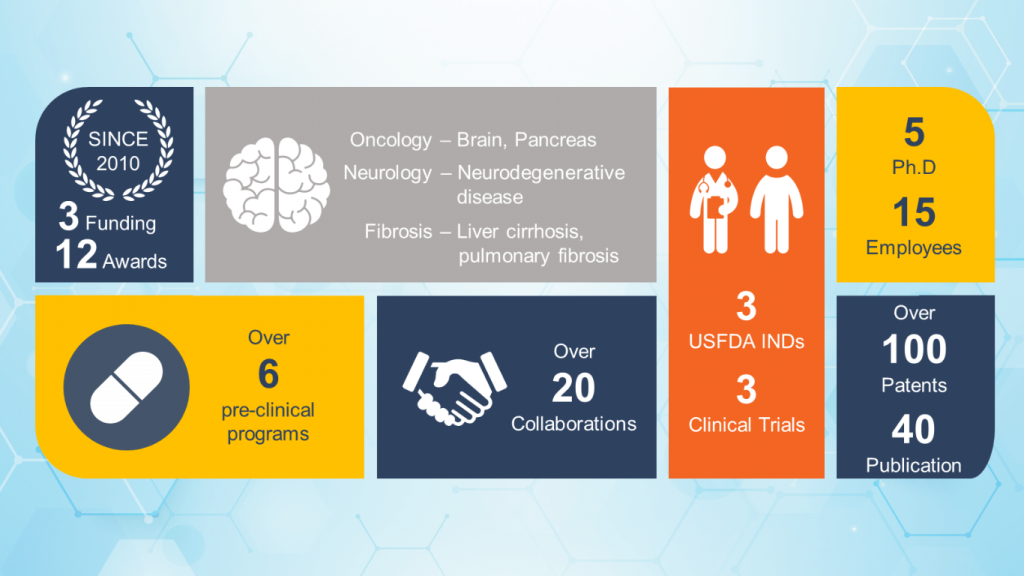 Our Adherence to Pharmacoeconomics Principles
Everfront Biotech Inc. is committed to maximizing results by selecting the right targets, fast-tracking drug development process and accelerating market-entry and monetization.
We built a core management team with in-house expertise in new drug development while outsourcing CROs and CMOs to accelerate product development without allocating resources to non-core activities and superfluous manpower and using Phase I/II clinical trials to establish proof of concept and secure global authorizations.
We perform in-vitro drug screening to accelerate the selection of lead drug candidates and tumor cell lines using patient-derived cancer cell banks, cancer cell platforms, 3D spheroid drug resting platform and iPSC neuro-degenerative disease model.
We leverage in-vivo animal platforms across models for diseases like orthotopic cancer, subcutaneous cancer, spinocerebellar ataxia, amyotrophic lateral sclerosis and liver cirrhosis.
We aggressively apply for core patents across jurisdictions for our treatments for cancer, neuro-degenerative diseases, pulmonary fibrosis and liver cirrhosis.