The Phase I Clinical Trial Results for Intracranial Implant - Cerebraca® Wafer (an investigational New Drug by Everfront Biotech Inc.) in Recurrent High-Grade Brain Cancer, by Prof. Shinn-Zong Lin in ACNS
Summary
Cerebraca® Wafer, an investigational new drug developed by Everfront Biotech Inc, has shown excellent safety and efficacy in its Phase I clinical trial for the treatment of recurrent malignant brain tumors.

The trial involved 12 patients, and those who received the highest dose had an average survival time of more than 19 months.

Cerebraca® Wafer is designed to clear residual malignant brain tumor cells after surgery and reduce chemoresistance with the help of TMZ.

The current standard treatments for recurrent malignant brain tumors have limited effectiveness, and there is an urgent need for new therapies.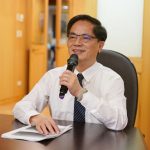 Everfront Biotech's Investigational product, Cerebraca® Wafer, has achieved significant progress in Phase I clinical trials for the treatment of malignant brain tumors, and has been invited to speak at the Asian Congress of Neurological Surgeons (ACNS).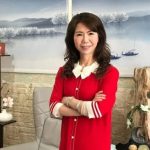 Everfront Biotech's Cerebraca® Wafer has Completed the Phase I – Safety Evaluation for the Treatment of Glioblastoma Multiforme, and has Initiated the Phase IIa – Efficacy Evaluation